Now is the Time to Subscribe
Subscribing makes your life easier, and a whole lot more fun!
THE BEST SEATS are reserved for you all season long.
SAVE UP TO 20% off single ticket prices—it's like getting one concert FREE!
FLEXIBLE TICKET EXCHANGE when your schedule changes.
10% OFF INDIVIDUAL TICKETS: purchase additional tickets for yourself, family and friends!
VIP ACCESS to events, information and service.
Season Ticket Packages & Pricing*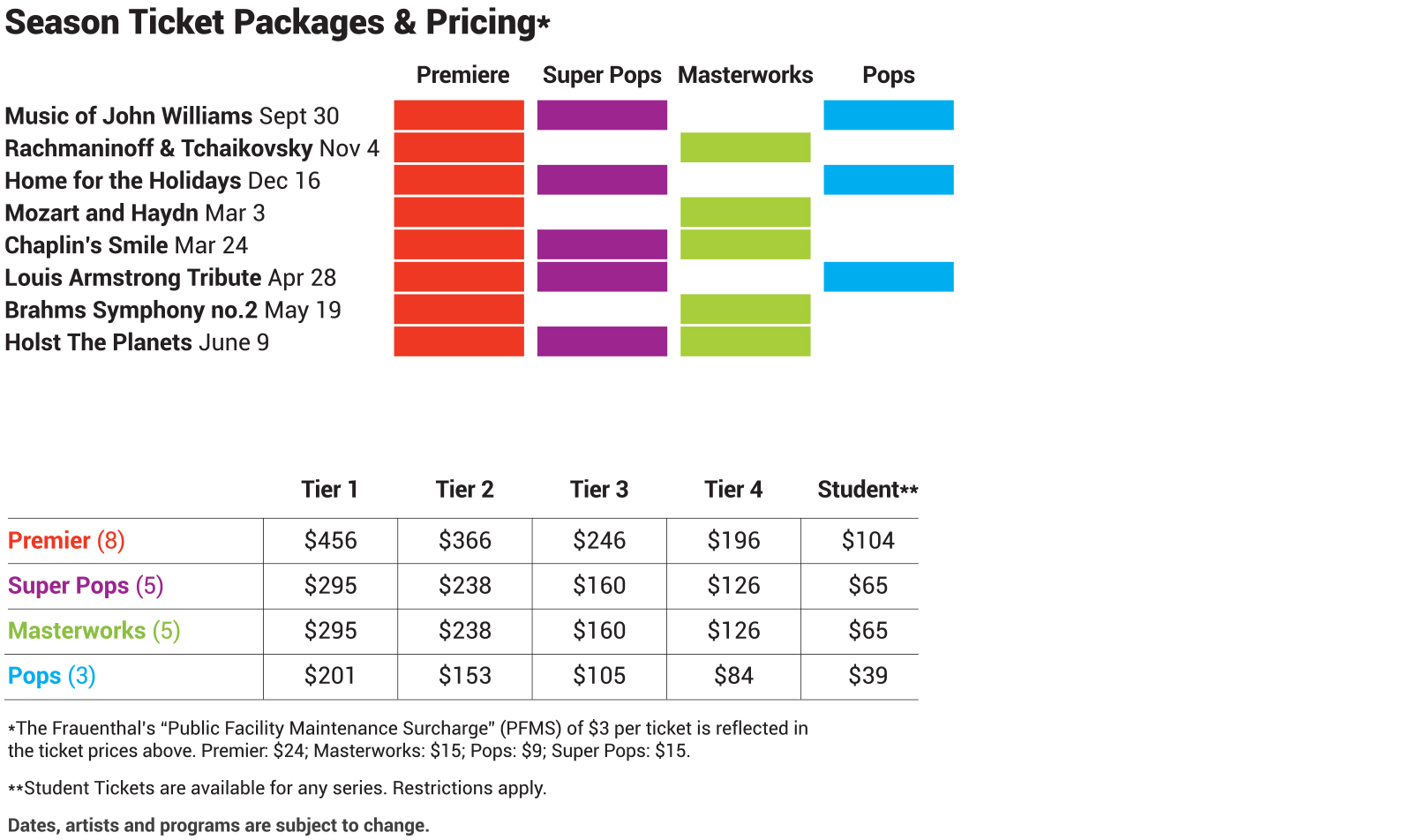 2 Ways to Purchase
In Person: Visit WMS Patron Services Monday – Friday, 9:30 am to 4:30 pm. 360 W. Western Ave, 2nd Floor.
By Phone: Call Patron Services Manager, Maris Myers at 231.726.3231 Monday – Friday, 9:30 am to 4:30 pm.
Questions: Call Maris at 231.726.3231 or email to mmyers@westmichigansymphony.org.
Our Promise to You
As a valued subscriber, you will be the first to know about any changes to the schedule. Should any future cancellations or other changes be necessary, you will have numerous options, including a refund or the ability to convert funds to a MusicFutures Pass. In addition, we will continue to offer performances in our Virtual Concert Hall the week after each scheduled live concert. Viewership is included in your subscription.