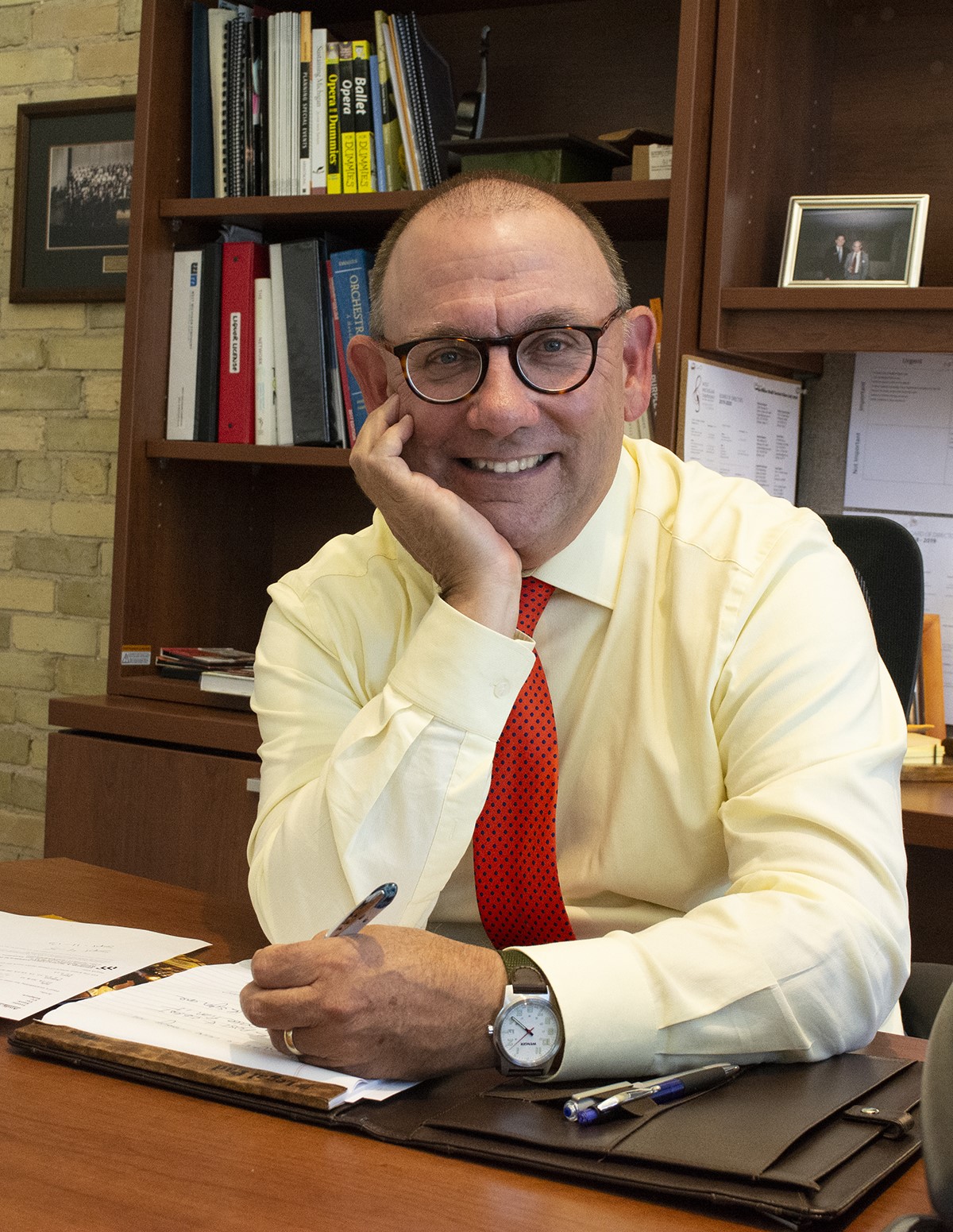 Updated December 2020
A MESSAGE FROM ANDY BUELOW
Dear Friends and Patrons:
West Michigan Symphony was an early adopter of the online platform when we launched our Virtual Concert Hall webcasts last June. As we enter the Holiday season and year-end approaches, we continue to offer performances exclusively from our Virtual Concert Hall.
The audience for these concerts may be "virtual," but the performances are anything but. Those watching from home have praised the vibrant performances, spellbinding videography and rich audio. Patrons have shared how moving and uplifting they are finding these concerts, and the sense of closeness to Music Director Scott Speck and the musicians.
I assure you, the feeling is mutual. Scott and the players want you to know that they feel your presence even in physical absence, and that playing for you is special and rewarding. So really, there is nothing virtual about these performances. They may be different from a live gathering in the Frauenthal, but a few miles cannot separate us!
On this website, the CONCERT CALENDAR includes the latest updates in programming and schedule. The ATTEND area provides information on subscription pricing and benefits, as well as how to sign up for a single ticket pass. Performances remain available for 10 days after the launch date; so if you prefer, you can watch and listen at a later time—or even re-watch a performance you find particularly satisfying.
If you are new to the idea of Virtual Concerts, do not be daunted. They are easily accessible via a password-protected link sent prior to each program to all subscribers and single ticket buyers. You will find guidance and FAQ on our Virtual Concert Hall page of this website. The staff is available by phone to answer any questions.
Like you, we are eager to gather again in the Frauenthal Center for live music. Although state health regulations preclude this right now, there is hope on the horizon in the form of promising vaccines. Our plan is to re-introduce live attendance gradually as soon as possible in 2021 under the Frauenthal's safety protocols (developed under the guidance of county and state health officials). We will continue to webstream this season's programs in our Virtual Concert Hall to all who prefer. Check back here frequently for updates, or call the office at 231.726.3231.
WMS is committed to making music a core resource for connectivity, self-care and emotional health. We have been doing that now for more than 80 years—and with your help, we're going to continue!
Stay well,

Andrew C. Buelow
Executive Director