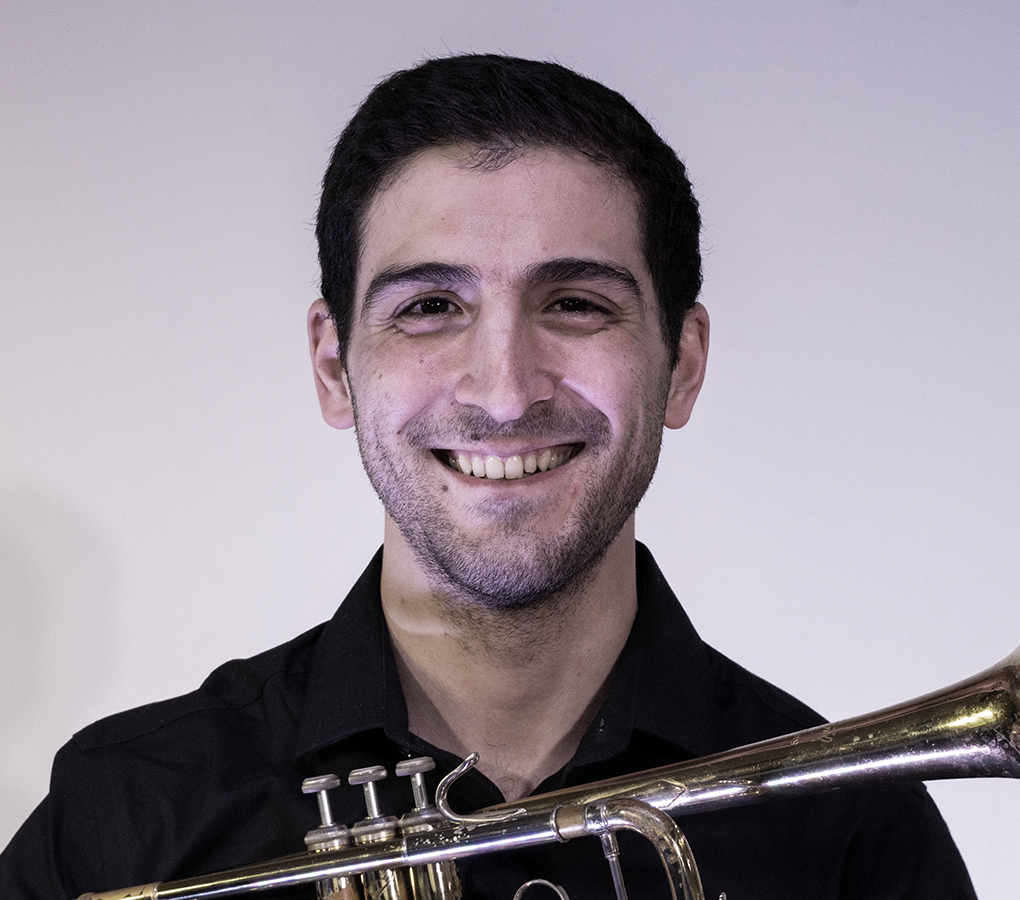 Born In Philadelphia, PA
Resides In Chicago, IL

Anthony DiMauro - Trumpet
Anthony DiMauro is a Philadelphia-born trumpeter residing in Chicago. Since October 2017 he has been on tour with Broadway's An American in Paris where he currently performs as Lead Trumpet. He earned a Master's degree at Northwestern University studying trumpet performance with Robert Sullivan and completed his undergraduate studies at Northwestern under Charles Geyer and Barbara Butler, graduating Magna Cum Laude.
When he is not touring with An American in Paris, Anthony performs in a wide variety of styles around the Chicago area; in addition to performing with the West Michigan Symphony, he serves as Solo/3rd Trumpet with the Hip Young Gunslingers Big Band and in-house trumpeter for St. Barnabas Parish in Chicago. Anthony has also found a passion in teaching – he serves as trumpet instructor at Lake Forest College in addition to teaching privately throughout Chicago and offering master classes along the North Shore.
Anthony has spent summers at the Colorado College Summer Music Festival, the National Orchestral Institute, the Pierre Monteux School, and the Eastern Music Festival. In addition, he has composed for chamber ensembles, accompanied instrumental and vocal solos, organ, choir, and small orchestra.