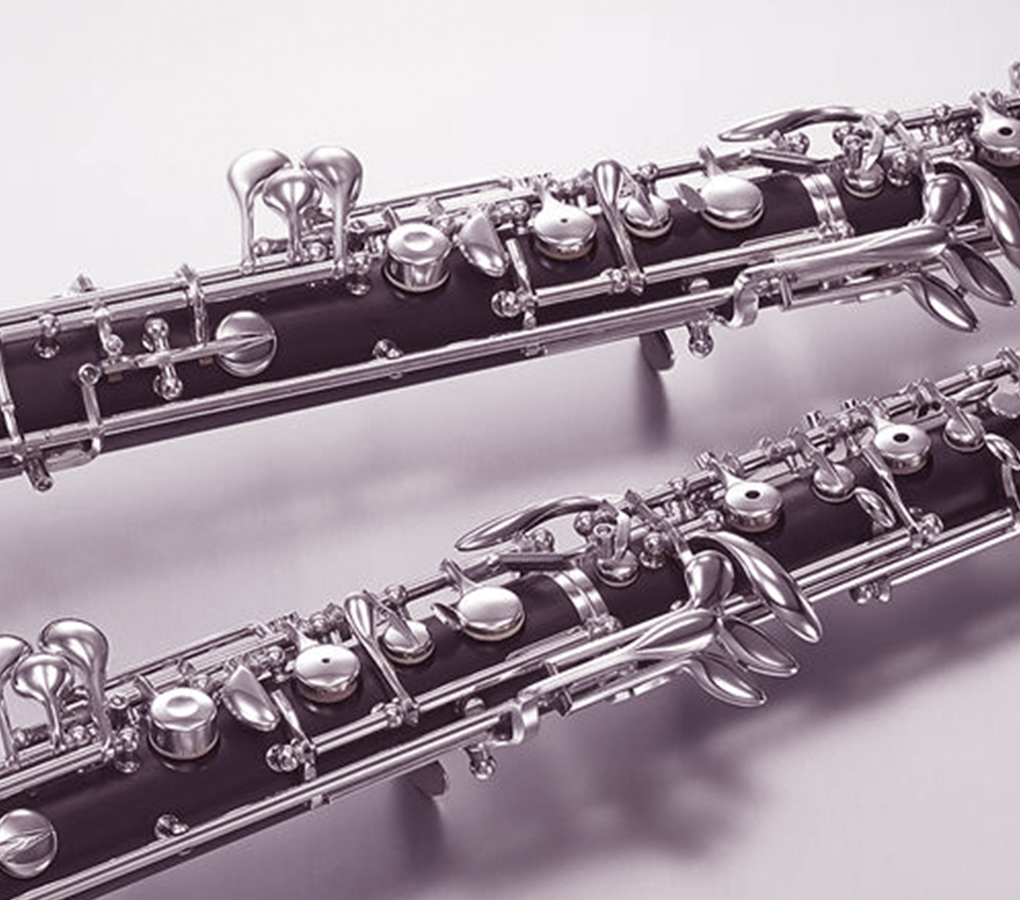 Phil Popham English horn - Oboe
Los Angeles oboist Phil Popham is in his 13th season as Solo English Horn for the West Michigan Symphony Orchestra. He may be heard on numerous film and television soundtracks, including Asterix and Obelix: Take Britannia, Tick Tock, Soar, Toxic Temptation, The Wars of Other Men, Driving Thought, and USA Network's The Moment. Published reviews describe Phil's playing as "ravishing, elegant, lyrical, luscious, 'fly-ass', and fearless." He may be heard on several critically acclaimed albums including Helix Collective's World Dance Club, All In, and Guitar Salon International's In Dulci Jubilo of which his playing was featured on NPR's Performance Today. Additionally, Phil is co-founder/oboe of the Helix Collective Chamber Ensemble and Classical Revolution: Los Angeles. He also served as English horn for nine seasons with the Midland Symphony Orchestra and six seasons as second oboe/English horn of the Traverse Symphony Orchestra, and he has appeared with the Golden State Pops, LA Virtuosi, Orchestra Santa Monica, LA Sinfonietta, and the New Valley, Southeast, Culver City, Rio Hondo, Grand Rapids, New World, and South Bend Symphonies.
As a composer, Phil is Composer-in-Residence at the Tahoe Chamber Music Society. He has had his pieces premiered and performed throughout the country and at international conventions including the New World Symphony, West Michigan Symphony (Click, Clack, Moosic), Tahoe Chamber Music Society, White Lake Chamber Music Festival, and the International Double Reed Society. He has also composed the film score to the Garaj Pictures film Driving Thought (2013).
Phil completed his Bachelor of Music in Oboe at the Peabody Conservatory of Music as a student of Joseph Turner and was awarded the Lynn Taylor Hebden Prize in Performance. He is currently completing a Doctorate of Musical Arts at the University of Southern California.
Phil is an avid aviation buff. He ate his first strawberry in college and generally doesn't like, or eat, vegetables. He grew up in New Orleans, and somehow became a baseball fan. He watches The Weather Channel for fun. His favorite TV shows are Project Runway, Hotel Impossible, and The Wire. His favorite composer is Terry Riley, and he was raised on the music of the Kingston Trio.