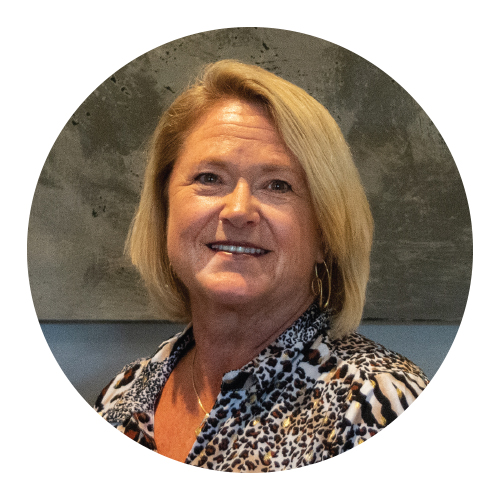 Susan Cloutier Crain, Chairperson
Retired Executive Director, Disability Network
A West Michigan resident by birth and upbringing, Susan began attending WMS years ago, while working in a commuting job, as a way to stay connected to her beloved lakeshore community. Attending concerts and bringing friends has become an important part of her life and a way of self-enrichment. Past Executive Director of Disability Network/West Michigan, past president of Muskegon Rotary and former trustee of Harbor Hospice, Susan brings a community engagement sensibility to her work with WMS. Even before joining the WMS Board, she and her late husband Orville spearheaded the campaign to bring outdoor all-weather musical instruments to eight Muskegon parks. Since joining, she has been a leader in fostering an organization-wide focus on Diversity, Equity, and Inclusion.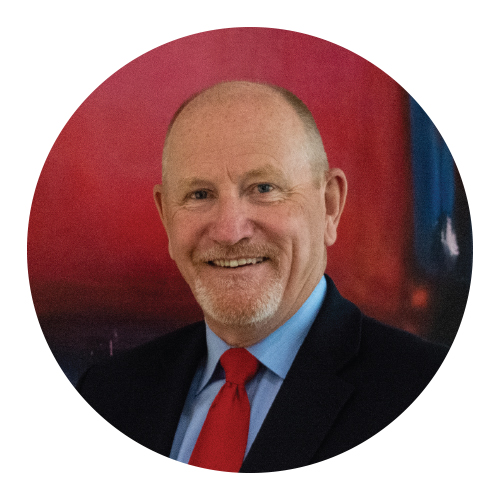 Kevin Even, Treasurer
Shareholder, Smith Haughey Rice & Roegge
A board member since 2016, Kevin has served as a member of the Resources Committee, the Gala Task Force, and since 2021 as Treasurer. He enjoys almost all kinds of music and is an advocate for concerts that bring in the next generation of listeners. A shareholder and partner at Smith Haughey Rice & Roegge, Kevin has years of experience in litigating commercial disputes involving contracts, construction claims, commercial leases, business torts, real estate and employment related claims. His clients include business owners, property owners, investors, developers, landlords, manufacturers, builders, individuals and governmental entities. He and his wife Annette live in Fruitland Township. In his spare time, Kevin enjoys spending time with his two young grandchildren, biking, golfing and hunting.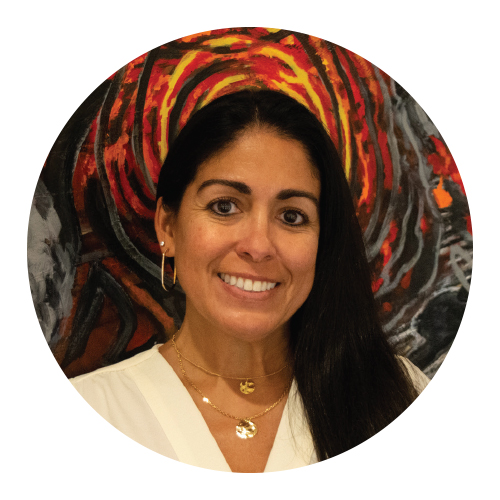 Melisa Baker
Human Resources Manager, Webb Chemical Service Corporation
Melisa joined the WMS Board in August 2022, and is an enthusiastic new member. She brings a diverse outlook to the Board with a business mindset and a background in human relations. Her goal is to live her personal and professional tagline, "I am here to help." Melisa has volunteered for several non-profits including the United Way of the Lakeshore, the American Red Cross of Muskegon, Oceana and Newaygo Counties, and others. She has worked at Webb Chemical as their Human Resources Manager since 2004.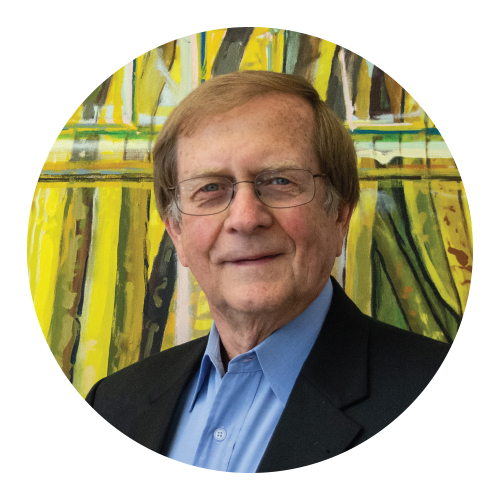 Jan L Deur
Retired CPA, Verizon
Another West Michigan native, Jan was born and raised in Fremont. He played clarinet in junior high and high school bands, and took piano lessons for a year until able to convince his mother that his younger sister had the greater ability. Retired now, Jan spent most of his career as a financial executive with GTE and Verizon, serving in all areas of finance and accounting, including auditing, budgeting, accounting, financial analysis, controllership, and corporate treasury. A member of the Board since FY2014, Jan served as Treasurer from FY2018 through the end of 2021 and co-chaired the Play Your Part Endowment & Education Campaign with Kay Olthoff. He has chaired numerous other area campaigns and served on multiple boards—including the Land Conservancy of West Michigan, White Lake Association, White Lake Community Fund, Friends of the Playhouse, and the Community Foundation for Muskegon County, to name a few.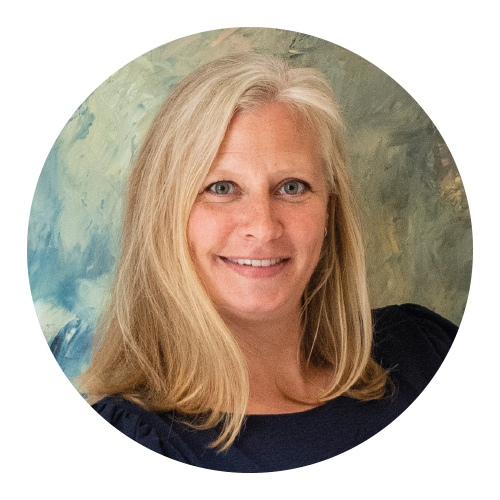 Merica S Dobry
Senior Council, Warner Norcross + Judd LLP
Growing up with three brothers, Merica learned the art of negotiation early on; "you should be a lawyer!" was a frequent family refrain. Taking this advice, Merica attended Michigan State College of Law, launched a solo practice in the Muskegon area, and today is an attorney at Warner Norcross + Judd LLP, practicing in the trusts and estates field. She loves creating tailored solutions for her clients, preventing future headaches and fostering peace and ease. No stranger to the performing arts, Merica sang in the Smith College Glee Club and various community choirs, and is a veteran of Muskegon Civic Theatre. She met her husband Eric on the golf course, a sport they continue to enjoy together (her skill level gives him plenty of opportunity to practice patience). They also love to spend time at the beach with their two young children. Merica enjoys event planning, and also supports the Harbor Hospice Foundation and the Rotary Club of Muskegon as a volunteer.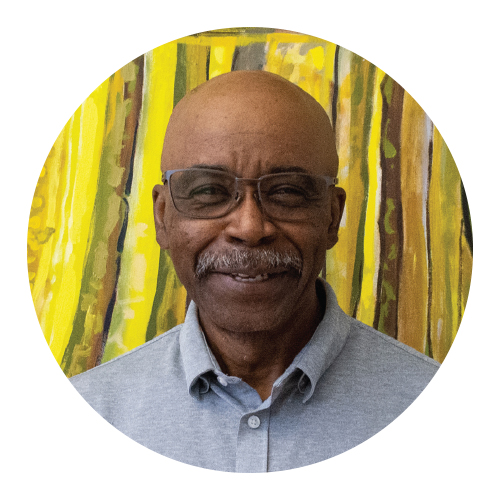 Larry Fife
Retired Infotainment Director, Siemens and Continental Automotive
Larry grew up as a resident of Muskegon Heights and he and his wife Lynette moved back to their hometown after his retirement. Previously, he served as Infotainment Director for Siemens and Continental Automotive. Originally, Larry was a volunteer member of the WMS/Muskegon Rotary collaborative campaign to purchase and install permanent all-weather outdoor musical instruments throughout Muskegon and Muskegon Heights. He was inspired to join the Board due to his passion for music and his interest in furthering WMS youth education programs. Larry is a vocal proponent of WMS helping to connect the organization to neighborhood associations, city leaders, school board members and educators. He is a team player who wants to make sure the arts thrive and are accessible to everyone throughout the community.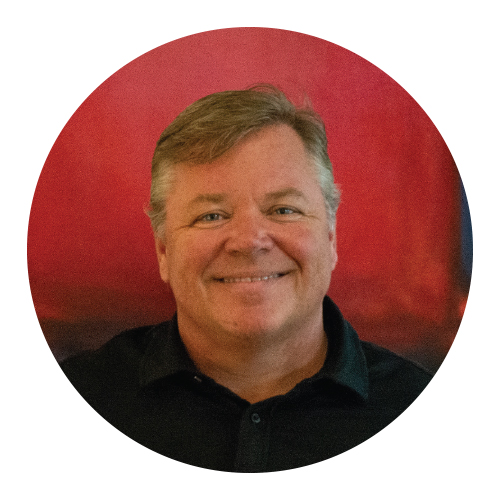 Bob Garretson
CEO, Embark Financial Partners
A former Navy officer, Bob has lived and traveled to many places, but Muskegon is his favorite—and working to improve its quality of life is a strong passion. In 2019, he and his wife Heather moved back after several years in New York City; one of the primary draws was Muskegon's vibrant arts scene, including WMS. He is CEO of Embark Financial Partners, a relatively new venture that he has been growing gradually since returning to Muskegon. Bob is a creative, energetic person who loves to generate ideas that bring people together. His special focus is to make the Symphony more visible, accessible and inclusive. His other great loves are his family, cooking, golfing and scuba diving.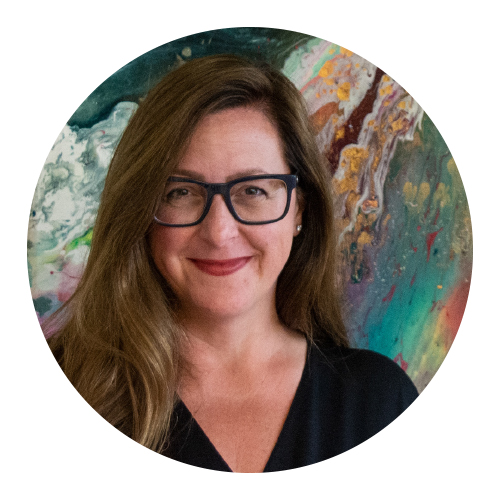 Amy Hosford
General Manager, KN Literary Arts
A board member since 2021, one of Amy's greatest joys is to share the live concert experience with friends, family, and first-time symphony attendees. Amy retired from Amazon in 2022 after a 23-year career in publishing, and recently launched Hosford House, LLC, a healing arts studio based in downtown Muskegon. She's also the general manager of KN Literary Arts, a writing and book studio that supports authors. What motivates Amy to serve? "Muskegon is thriving! Each of us has the ability to shape the community we want to live in, and I want to live in a community that values and supports the Arts in its many forms and functions."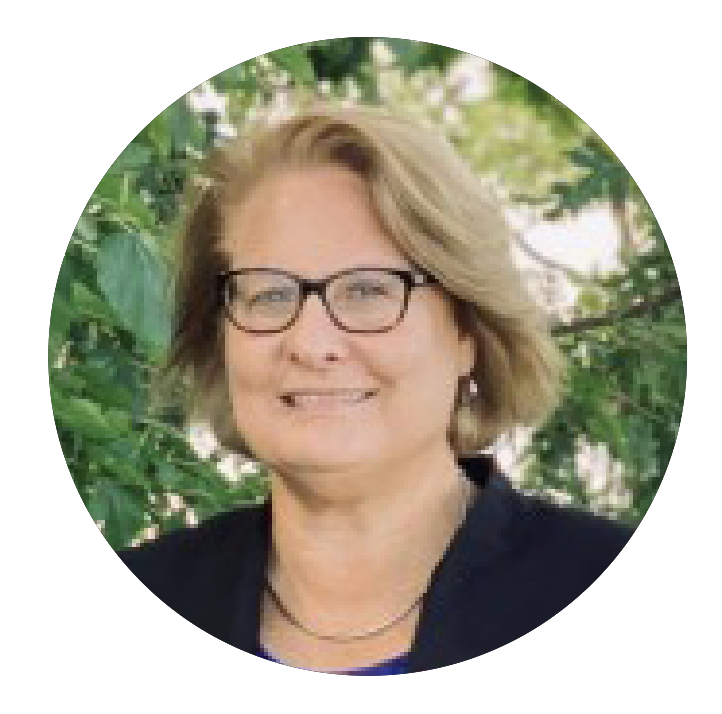 Donna Joyce
Advancement Director, DOOR International
Donna, a Muskegon native, moved to the Lakeshore in 2018 from the Grand Rapids area, where she had a 21-year career in Advancement at Calvin University and served on numerous community boards. Following Calvin, Donna spent two years as a development officer for Muskegon Rescue Mission and currently works for DOOR International, an international ministry serving the Deaf. This experience, along with her interests in community engagement, philanthropy, and the arts, drew her to support the initiatives of WMS.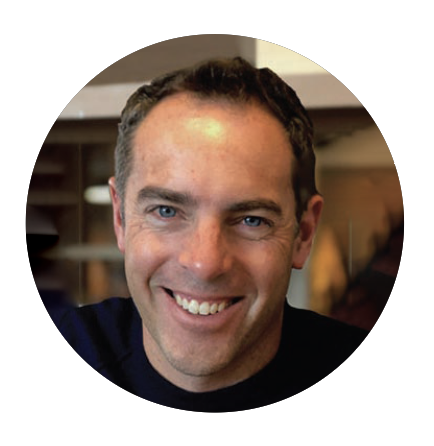 Jason Olthoff
Vice President of Sales, Nichols
The West Michigan native found out early on that his path would run heavily through music and the arts. Jason spent the beginning part of his career performing and learning the backstage trade in Los Angeles. This led to a production specialty of over 25 Super Bowl halftime shows, 3 Opening and Closing Ceremonies and countless other special events. For 10 years he led a brand strategy and experiential marketing agency in Chicago, and is currently glad to be back in West Michigan as the VP of Sales for Nichols. Jason has served on the boards of Muskegon Civic Theater, The Block, The Young Americans and also the United Way of the Lakeshore.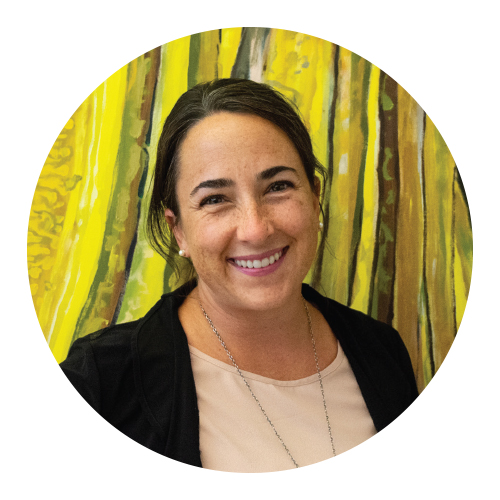 Emma Peterson
Director of Philanthropy, Trinity Health
As a youngster, Emma attended WMS concerts with her grandpa, Sterling, a longtime subscriber. Early in her career, she spent three years on the WMS staff as Finance Manager. She was a charter member of The Block Advisory Board and served as its Chair from 2019 through 2021. All four of her daughters have participated in the Debut Strings and Premier Strings ensemble programs, and one in Children's Choir. With this level of engagement, it felt like a natural fit for Emma to join the WMS Board at the time of the merger of WMS and The Block. She sees WMS as an anchor organization of Muskegon and wants to help it continue, grow and adapt. Given the impact it has had on her family, she is particularly excited about the expansion of the education programs, especially the addition of Tune Up. Emma is the Director of Philanthropy at Trinity Health Muskegon where she loves working with donors, who she says "lift us up and allow us to do more."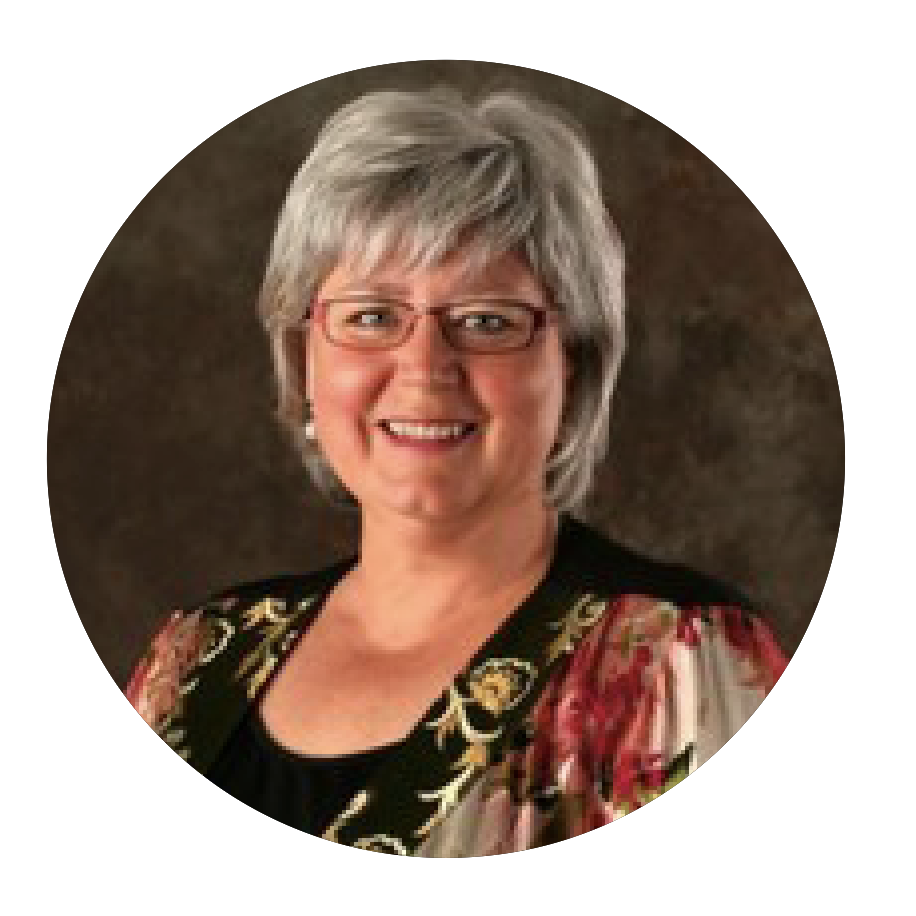 Kate Kesteloot Scarbrough
Retired Executive Director, Mediation & Restorative Services
A resident of Whitehall, Kate is an active community volunteer in West Michigan. In addition to her engagement with WMS, she is current chair of True North Community Services and active in Muskegon Rotary as a member of its DEI Committee. She has lent her expertise and experience in the not-for-profit sector to help guide WMS's Audience Committee efforts to build patron loyalty. She is inspired by downtown Muskegon's revitalization and believes WMS and the other arts and culture organizations play a vital role. Previously, Kate served as Executive Director of Mediation & Restorative Services.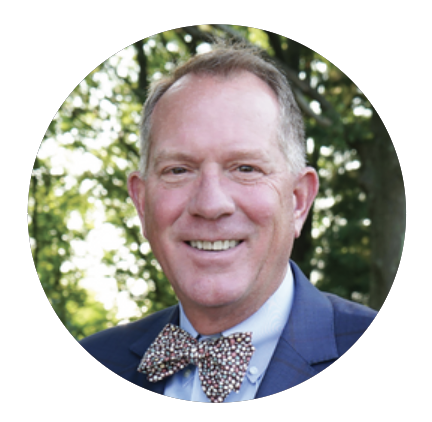 Ryan Sterkenburg, CTFA®, CISP®
Senior Wealth Administrator, West Shore Bank
Recently relocating back to West Michigan with his wife Kris, Ryan wanted to get behind an organization that was contributing to the growth and wellbeing of the community. When the opportunity came to join the board, he jumped in. Ryan is a Senior Wealth Administrator for West Shore Bank, a Certified Trust and Financial Advisor (CTFA) and Certified IRA Services Professional (CISP). He has considerable experience assisting clients with intergenerational trusts, investment management, strategies for estate planning, wealth preservation, and risk management. In addition to WMS, Ryan volunteers with the Lake Michigan Estate Planning Council and the Rotary Club of Muskegon. Ryan and Kris enjoy biking, hiking, golf, pickleball and pretty much anything outdoors.