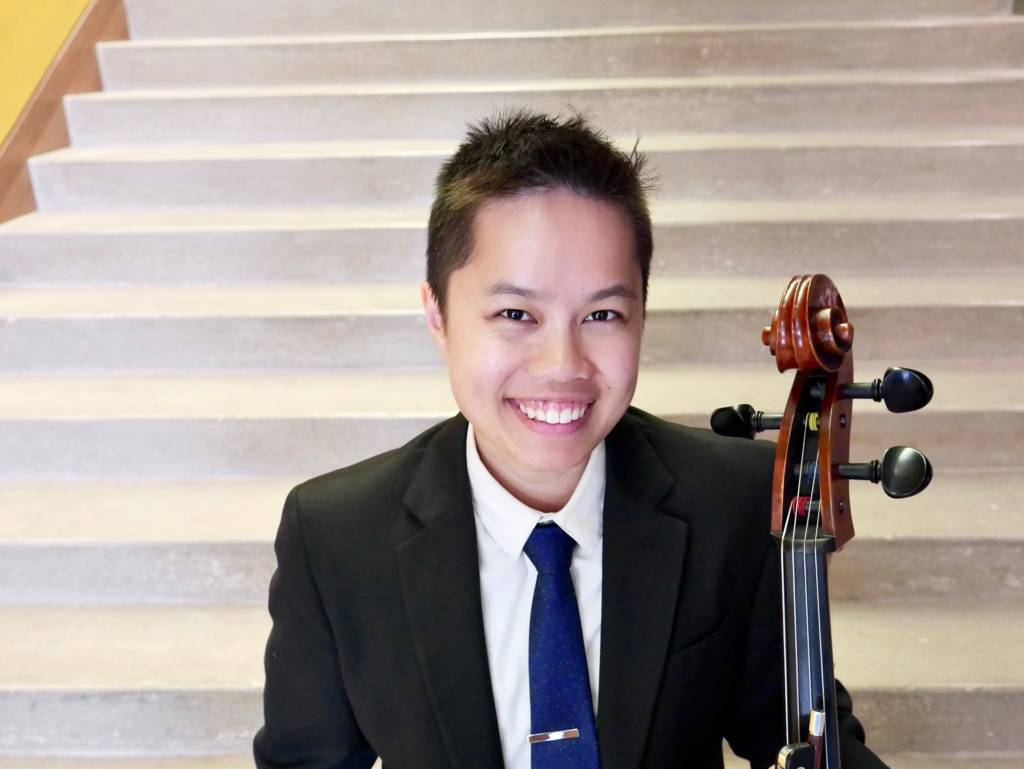 Cameron Slaugh Assistant Principal - Cello
Cameron Slaugh (they/them) is a cellist based in the Chicago area. In addition to being a member of the Civic Orchestra of Chicago, they are assistant principal of the West Michigan and Missouri Symphonies, and hold a section position with Orchestra Iowa. They have made appearances across the United States and Italy, sharing the stage with Riccardo Muti and the Chicago Symphony, the Colorado Symphony, Wynton Marsalis and the Jazz at Lincoln Center Orchestra, Indigo Girls, Joshua Bell, and more.
An avid performer of modern music, Cameron has had the opportunity to premiere works by Michael Gilbertson, Jonathan Cziner, and most recently, award-winning composer Ching-Shan Chang's work titled Fanfare CoMo, which at its premiere was declared the anthem of Columbia, Missouri by mayor Barbara Buffaloe. This season Cameron participated in a collaboration between the Civic Orchestra and the University of Chicago, recording six new works by UChicago students. In January, they also had the opportunity to work directly with Jessie Montgomery and Argentine composer Osvaldo Golijov as part of CSO Music Now, Chicago Symphony's new-music series which just completed its 25th season.
Passionate about teaching, Cameron is one of the founding teaching artists with the Apollo's Fire Side by Side program. Launched in November 2021 and continuing into its third year, the program brought beginner strings education to the Matteson School District, located in a southside suburb of Chicago. Cameron has also served as a mentor in collaboration with the Civic Orchestra and Chicago Public Schools.
Cameron has finally outgrown the 1/10th size cello on which they started, and now plays a 2016 William Whedbee cello that is also from Chicago.
Sponsored by Dr F Remington & Ginny Sprague