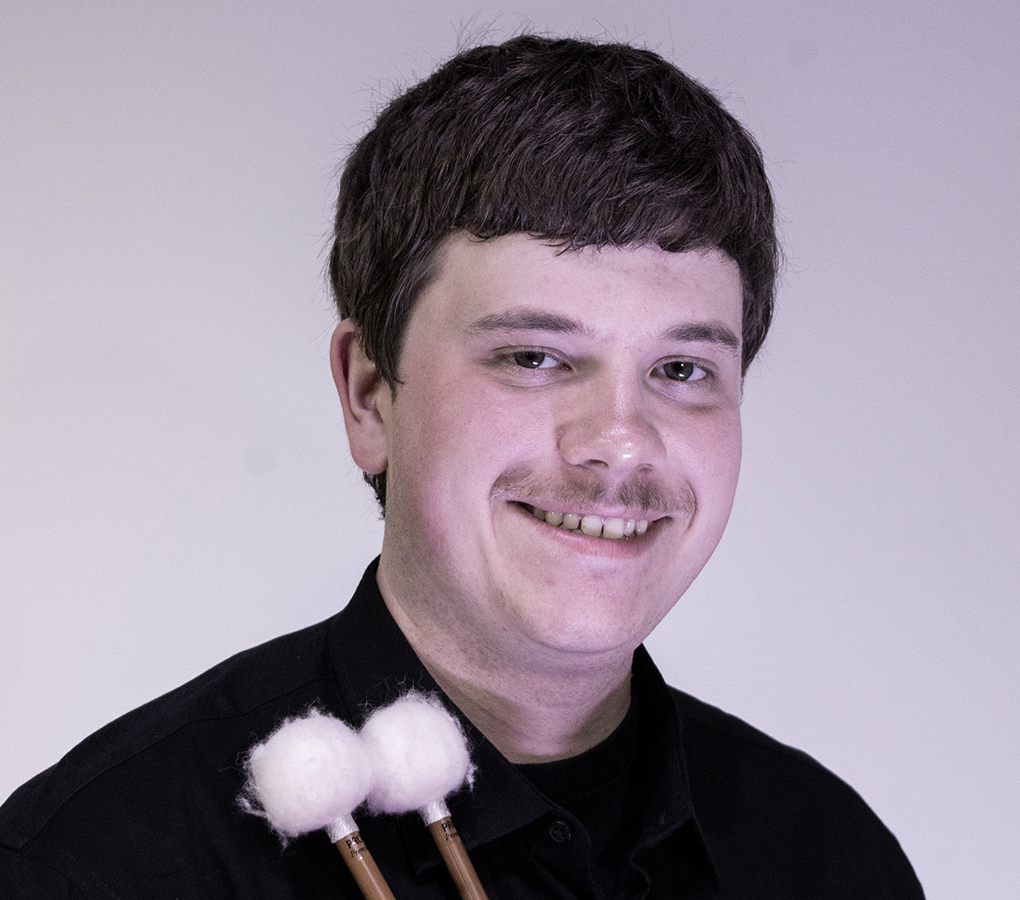 Born In Tulsa, OK
Resides In Sioux Falls, SD

Leo Taylor Principal - Timpani
Leo Taylor began his position as Principal Timpanist with the West Michigan Symphony in the 2019-2020 season. Additionally, he serves as Principal Percussionist of the South Dakota Symphony Orchestra, appointed in 2021. Prior to these positions, Leo was a percussionist with the Battle Creek Symphony Orchestra from 2019-2021. He was an Associate Timpanist with the Civic Orchestra of Chicago during the 2018-2019 & 2019-2020 season as well as Associate Percussionist for the 2017-2018 season.
He has performed with the Chicago Symphony Orchestra and has served as an extra timpanist with the Lyric Opera of Chicago.
With the Civic Orchestra he shared the stage with Yo-Yo Ma, Jamey Haddad, Cyro Baptista, and Michael Ward-Bergeman in a performance of Osvaldo Golijov's concerto Azul.
As a student at the Eastern Music Festival, he performed with the Eastern Music Festival Faculty Orchestra featuring Nadja Solerno-Sonnenberg in recital.
While a student at Interlochen Arts Academy, he performed in a concert featuring soloist Mark O'Connor in O'Connor's composition, The Improvised Violin Concerto.
Leo has performed with conductors Matthias Pintscher, Marin Alsop, Emil de Cou, Rafael Payare, Francesco Lecce-Chong, Gerard Schwarz, and Edwin Outwater.
He was the third-place winner of the Modern Snare Drum Competition in 2017 and was the runner-up in 2018.
Leo Taylor's teachers include Vadim Karpinos, Edward Harrison, Eric Millstein, David Herbert, Matthew Decker, John Shaw, Eric Schweikert, Jeffrey Jones, and Gerald Noble.
He earned his Master's in Orchestral Studies from Roosevelt University-Chicago College of Performing Arts, Bachelor of Music from DePaul University, and holds a diploma from the Interlochen Arts Academy.
Douglas and Janet Hoch Endowed Chair