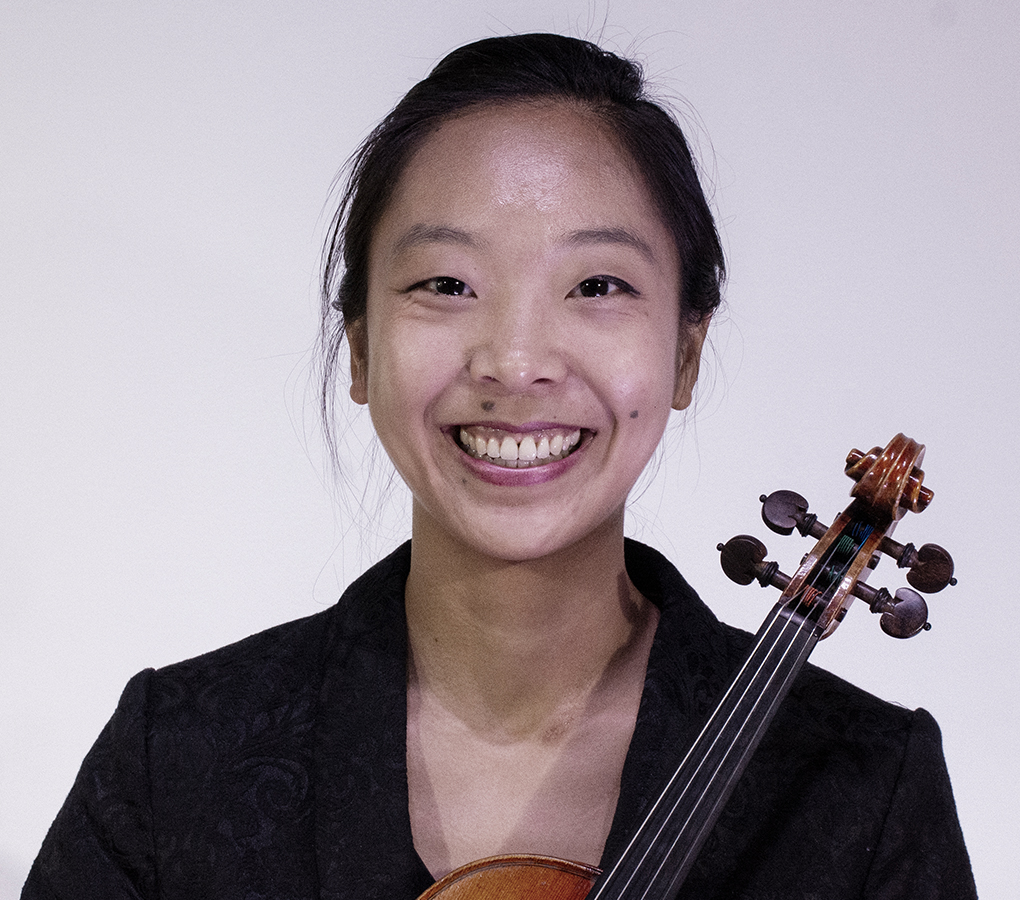 Born In Milwaukee, WI
Resides In Kalamazoo, MI

Sofie Yang - Violin 1
Sofie Yang picked the violin at the age of seven after a symphony "petting zoo," and the orchestral setting remains her favorite musical experience today!
She earned a Bachelor's degree from Lawrence University in Appleton, Wisconsin with Samantha George, where she won the concerto competition performing the Sibelius Violin Concerto, was featured on Wisconsin Public Radio with her string quartet, played in a fiddle club, rocked in a heavy metal band, and channeled deep listening in improvisation groups. Sofie completed her Master's with Janet Sung at DePaul University in Chicago, Illinois, during which she scaled back on overzealous exploring to focus on her classical studies. In her role as concertmaster at DePaul, she had the opportunity to collaborate with Itzhak Perlman; she also enjoyed playing in several chamber ensembles across the city. As a regular member of the Civic Orchestra of Chicago, she had the privilege to work with Ricardo Muti and Yo-Yo Ma, among many others, and offer active service and engagement to the Chicago community through music.
During her summers, Sofie has attended the Blackburn Music Academy of Festival Napa Valley in California, Stowe (Vermont) Tango Music Festival, Sewanee Summer Music Festival in Tennessee, and College Light Opera Company on Cape Cod. She also had the opportunity to audit the Silk Road Project's Global Musician Workshop on a Mellon Grant, interacting with musicians and instruments from around the world. Every summer she enjoys returning to the Madison Summer Music Clinic to be a mentor and counselor to young artists in her home state.
Continuing the trek around Lake Michigan brings Sofie in a recent move to Kalamazoo as a new member of the West Michigan Symphony for the 2019-2020 season and a substitute violinist in the Kalamazoo and Southwest Michigan Symphony Orchestras, while continuing to perform in various Chicago ensembles. She looks forward to building more teaching experience, nurturing hobbies including running and cooking, and making new connections with people!