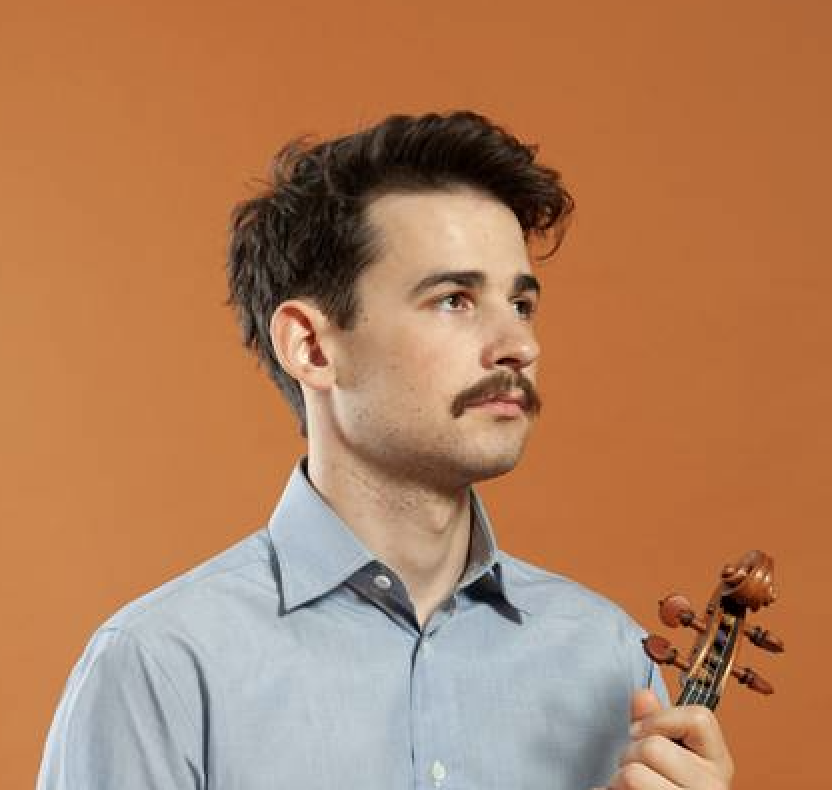 Robbie Herbst - Violin 1
Robbie Herbst is a Chicago-based violinist and writer. He began his studies at the age of five in New Orleans, and he holds degrees from Dartmouth College and the University of Colorado at Boulder. His principal teachers include Claude Sim, Sally O'Reilly, and Charles Wetherbee. Robbie has spent summers at the Bowdoin, Aspen, and Mendocino Music Festivals, as a violin fellow in the National Repertory Orchestra, and in the Graduate Fellowship String Quartet in the Siena International Music Festival.
Herbst joined the first violin section of the West Michigan Orchestra in 2023. He previously won positions with the Civic Orchestra of Chicago as a Regular Member and the Southwest Michigan Symphony. He is a frequent substitute player in groups such as the Colorado Symphony Orchestra, the Louisiana Philharmonic Orchestra, and the West Virginia Symphony Orchestra. In 2021, he performed with the Wu-Tang-Clan at the famous Red Rocks Amphitheater. Robbie finds the greatest meaning and reward in collaborative and democratic musical settings. In 2020, he founded Music in Martin Acres, a Boulder-based musician collective that raised thousands of dollars for bail bond funds. He finished his Artist Diploma at CU by leading an unconducted chamber orchestra in Mozart's Violin Concerto No. 5.
Robbie is a dedicated teacher and educator, both in violin and in writing. His fiction has won awards and been published in lauded journals such asGulf Coast and CRAFT Literary. He spends most of his free time rock climbing, reading, and venturing into nature. He has a dog, Reba, who is a very good girl.
Robbie Herbst is a proud member of AFM Local 232-278.
Sponsored by John & Sue Sytsema