Now through February 15, select 3 concerts from the amazing 5 concert experiences listed below... for just $75!
You'll save up to 60% off regular ticket prices. Quantities are limited. Act now while inventory lasts.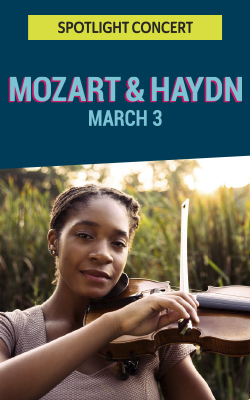 Experience the power of live music with this satisfying Classical sandwich of Mozart and Haydn, filled with more recent, expressive works in between. American composer Marcus Norris will be present to witness the versatile and gifted young violinist, Nijoma Grevious, perform his work "Glory" plus Berlioz's capricious and tuneful "Reverie."
Scott Speck, conductor
Njioma Grevious, violin
Mozart: Symphony no.35, "Haffner"
Marcus Norris: Glory
Berlioz: Reverie et Caprice
Haydn: Symphony no.94, "Surprise"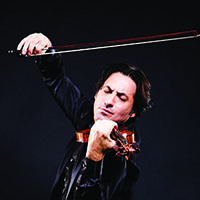 Chaplin's Smile
March 24 • 7:30 pm • Frauenthal Center
Scott Speck, conductor
Philippe Quint, violin
This multi-media performance combines live music with clips from classic Charlie Chaplin films, photos and selections from Chaplin's autobiography. The concert traces Chaplin's relationship with 20th-century master composers and his own film scores.
Debussy: Claire de Lune
Chaplin: City Lights Suite
Stravinsky: Tango
Brahms: Hungarian Dance no. 5
Chaplin: The Kid Fantasy and Smile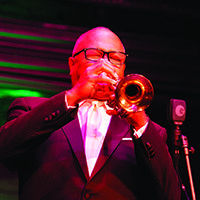 Louis Armstrong Tribute
April 28 • 7:30 pm • Frauenthal Center
Byron Stripling, trumpet and vocals
Louis Armstrong's voice was unmistakable, his personality magnetic, and his artistry astonishing. Celebrated trumpeter and vocalist Byron Stripling joins your WMS to perform this electrifying homage, featuring "What a Wonderful World", "Saint Louis Blues", "Ain't Misbehavin'," and more.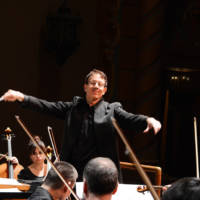 Brahms Symphony no.2
May 19 • 7:30 pm • Frauenthal Center
Scott Speck, conductor
Kip Hickman, trombone
Price: Ethiopia's Shadow in America
Grondahl: Trombone Concerto
Brahms: Symphony no. 2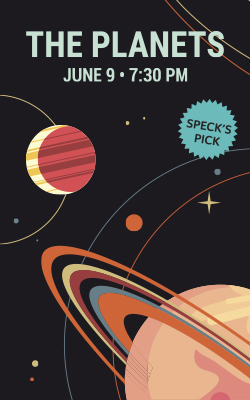 Scott Speck, conductor
John Heffernan, violin
Take a musical journey from the ocean into the cosmos. Holst's enduring work is the capstone of this evening full of mystery, wonder and breathtaking awe. Scott Speck says: "It's hard to pick a favorite, but this one is nearly perfect and presents a technicolor of sound."
Davies: Orkney Wedding with Sunrise
Vaughan Williams: The Lark Ascending
Holst: The Planets
SuperSale good for select seating only. Seats will be different for each concert. Sale tickets are not exchangeable. Etix fees apply.