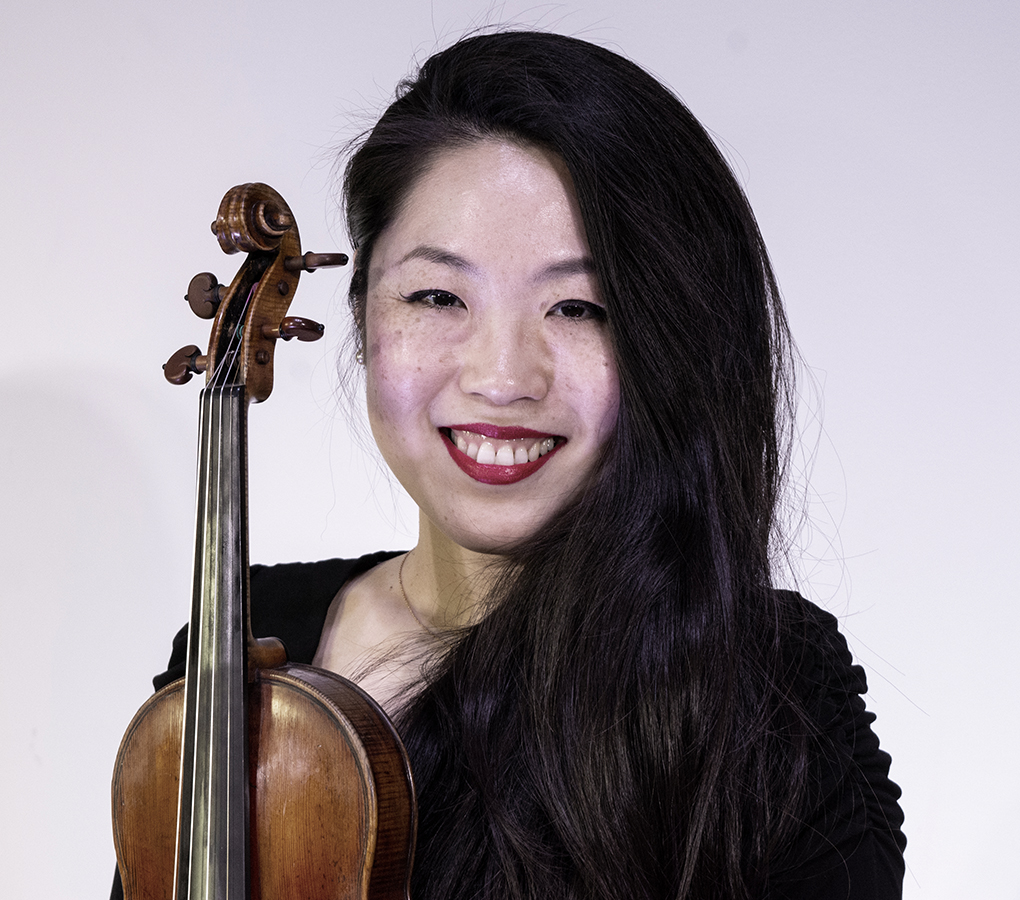 Maya Shiraishi - Violin 1
A native of Hiroshima, Japan, Maya Shiraishi began violin studies at age four. After completing high school and undergraduate studies at Tokyo College of Music, she moved to Chicago to attend Roosevelt University's Chicago College of Performing Arts. While studying at Roosevelt, Maya performed with the Chicago Civic Orchestra, the nation's premier training program for young professional musicians.
Since then, she has been an increasingly active orchestra musician, holding regular positions with West Michigan Symphony and Southwest Michigan Symphony Orchestra and performing frequently with the Chicago Philharmonic, Illinois Symphony Orchestra, Orchestra Iowa, and South Bend Symphony Orchestra. She has attended numerous music festivals, including the International Summer Academy of Mozarteum University in Salzburg, Austria; the International Music Academy in Nice, France; and others in Italy and Japan.
Ms. Shiraishi is featured in the premiere recording of a new work by Grammy-nominated composer Gaurav Mazumdar. Under the auspices of the nonprofit Crossing Borders Music, the recording is scheduled for release in autumn 2022.
Her primary teachers are Hideo Kojima, Seiji Kageyama and Jasmin Lin. She currently lives in Chicago where she enjoys access to great arts—and pours out love to her numerous houseplants.
Sponsored by Kevin & Annette Even