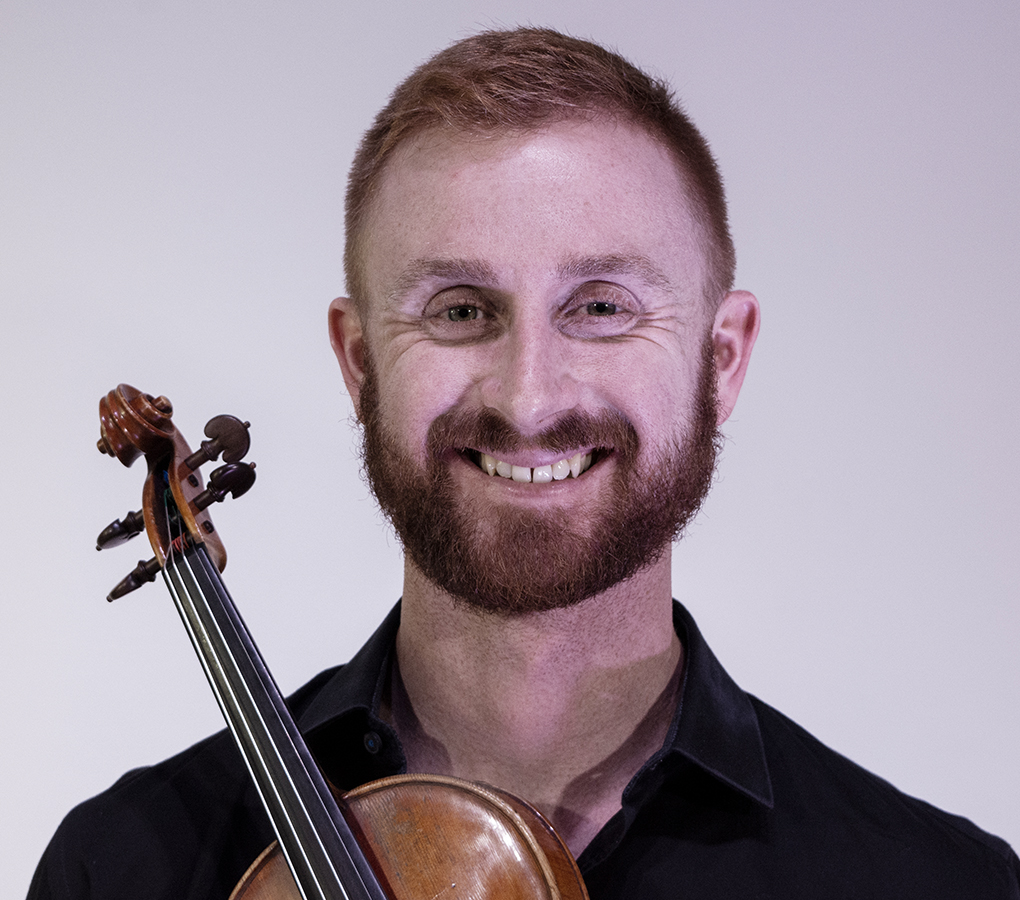 Born In Manhattan Beach, CA
Resides In Chicago, IL

John Heffernan Concertmaster - Violin 1
John Heffernan is an innovative and passionate violinist and educator. At the age of fifteen, he made his orchestral debut with the Beach Cities Symphony after being named winner of the Young Artist of the Future Competition. Born and raised in Manhattan Beach, California, John Heffernan received his Bachelor of Music Degree from the Cleveland Institute of Music, where he studied with William Preucil. While at the Cleveland Institute, John was accepted to study abroad for a semester at the Conservatoire de Paris. While in Paris John studied violin with Sylvia Gazeau and chamber music with Itamar Golan.
After graduating from CIM, John moved to Chicago to study with the renowned pedagogue, Almita Vamos, at Roosevelt University's Chicago College of Performing Arts. While pursuing his master's degree in violin performance, John was a founding member and second violinist of the Yas Quartet. The diverse and inclusive string quartet had the opportunity to travel to China twice and won third prize at the Schoenfeld International String Competition as well as competed in the senior division of Fischoff in 2016.
After graduating with his Master of Music Degree in May of 2018, John became a Fellow with the Civic Orchestra of Chicago. In addition to his community engagement responsibilities in the Civic Fellowship program, Mr. Heffernan was also a leader on stage as the concertmaster of the Civic Orchestra each season he was a member. Through Civic, John performed as a soloist with Yo-Yo Ma twice. Once playing the solo violin part for Brandenburg Concerto No. 4 on the Chicago River Walk, and again as concertmaster for Civic's Centennial Celebration concert broadcasted live on WFMT.
While in Civic, John Heffernan won the position of Interim Concertmaster with the West Michigan Symphony in May of 2019. After two years of incredible concerts with the West Michigan Symphony, John was offered and thrilled to accept the full time position of concertmaster with the West Michigan Symphony in the spring of 2021. John Heffernan currently plays with the West Michigan Symphony and the Civic Orchestra of Chicago.
Sponsored by Pat & Julie Donahue