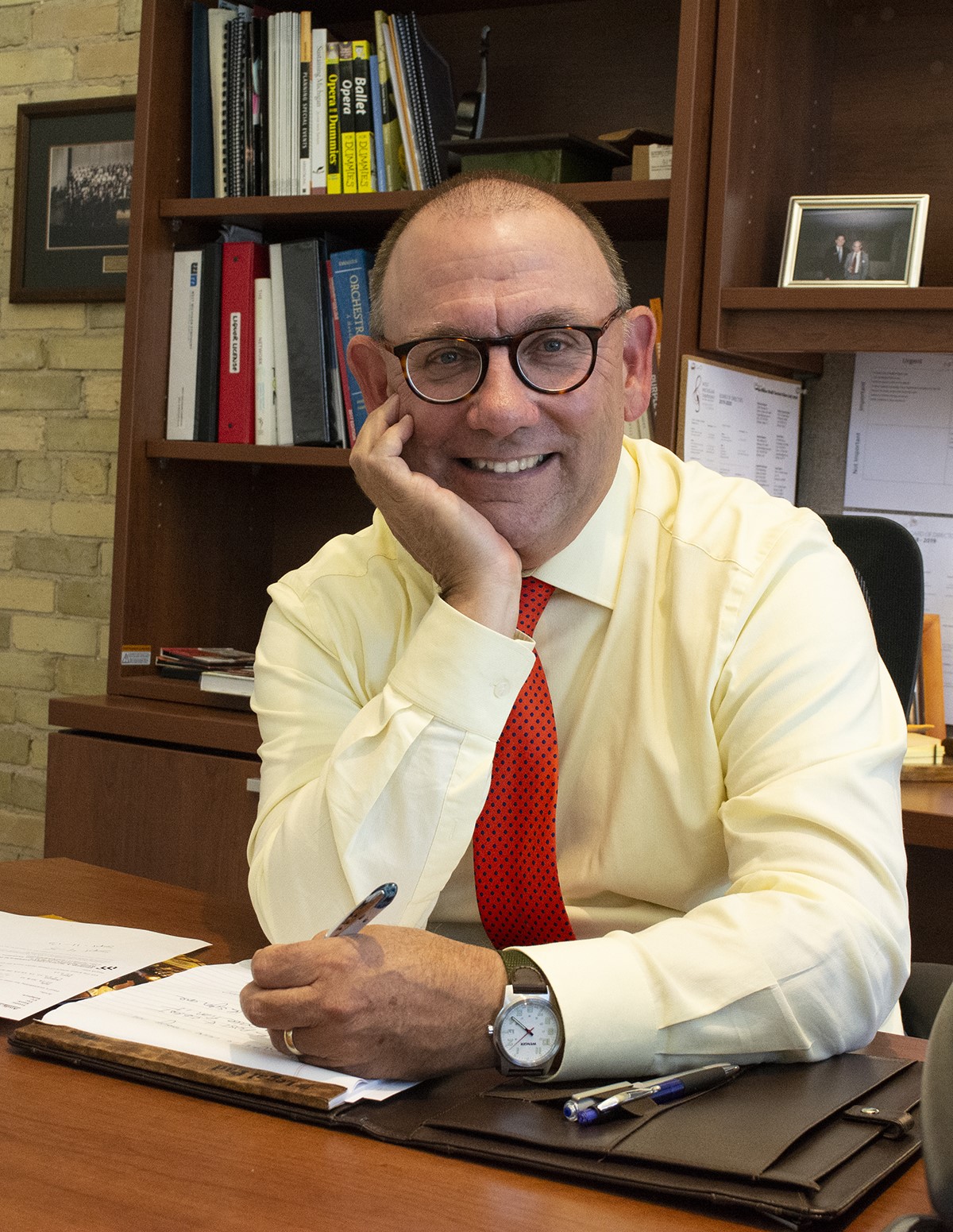 Updated September 2021
A MESSAGE FROM ANDY BUELOW
Dear Friends and Patrons:
Since the beginning of the COVID-19 pandemic, WMS has prioritized the health and safety of its patrons, musicians, and staff. For the 2021-2022 Season, we join orchestras across the nation in instituting new protocols that will facilitate the safe return to live indoor concerts.
The 2021-2022 WMS Season will open as scheduled on Friday, November 5. We have instigated a new Safe Nights at the Symphony health policy for indoor gatherings. This includes providing proof of vaccination, with the last dose administered at least 14 days before concert admission. Unvaccinated patrons will be admitted with a negative Covid-19 test administered within 72 hours of each concert. Masks will be required regardless of vaccination status while Muskegon County transmission risk remains at substantial or high, according to the CDC's system. Children under the minimum age for vaccination are welcome with face covering masks and proof of a negative test. Please continue to check this website for updates.
Thank you in advance for your cooperation, and for being patient with our staff and volunteers as we try to serve you. WMS patrons range greatly in age, from very young children to older adults. Our goal is to keep everyone safe and healthy and enjoying live music together. We can do it if we all do our part.
We will post a webcast version of each concert one week after the live performance in our online Virtual Concert Hall.  These will remain available for viewing for a full 10 days after the initial video premiere date. Virtual Concerts are free for regular subscribers, or may be purchased as a Virtual Only subscription package, or individually after September 7. For more information on the season, visit the Upcoming Events page on this website.
Click here to view the full Safe Nights at The Symphony policy outline. We look forward to seeing you and sharing in the joy of live music.

Andrew C. Buelow
Executive Director