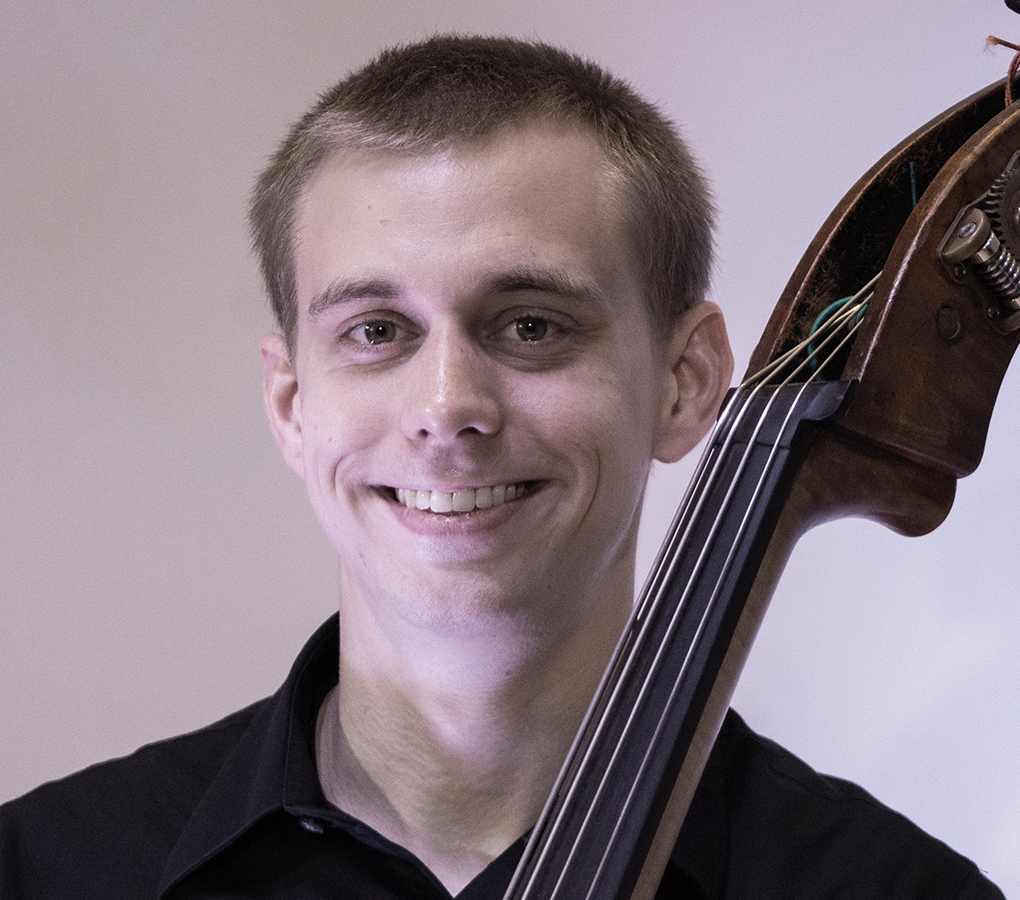 David Chapman-Orr - Bass
David holds a Bachelor of Music degree from the Cleveland Institute of Music, where he studied
with Maximilian Dimoff and Scott Dixon. In 2017 he received a Master of Music degree from
Northwestern University, where he studied with Andrew Raciti. He has attended music festivals
such as the Colorado College Summer Music Festival and the Domaine Forget Academy, where
he studied with Susan Cahill, Scott Dixon, Paul Ellison, Etienne LaFrance, David Allen Moore,
Francois Rabbath, and Nicholas Walker. In addition to being a bass section member of the
West Michigan Symphony, David is the Principal Bassist of the Beloit Janesville Symphony
Orchestra and the Associate Principal Bassist of the Illinois Symphony Orchestra. In 2018 he
became a Bass Faculty member at The People's School of Music, a school that brings music
lessons to underserved communities throughout Chicago. He is passionate about hiking
mountains and enjoys creating visual art where he explores textures through the medium of
pencil on paper as well as photography.