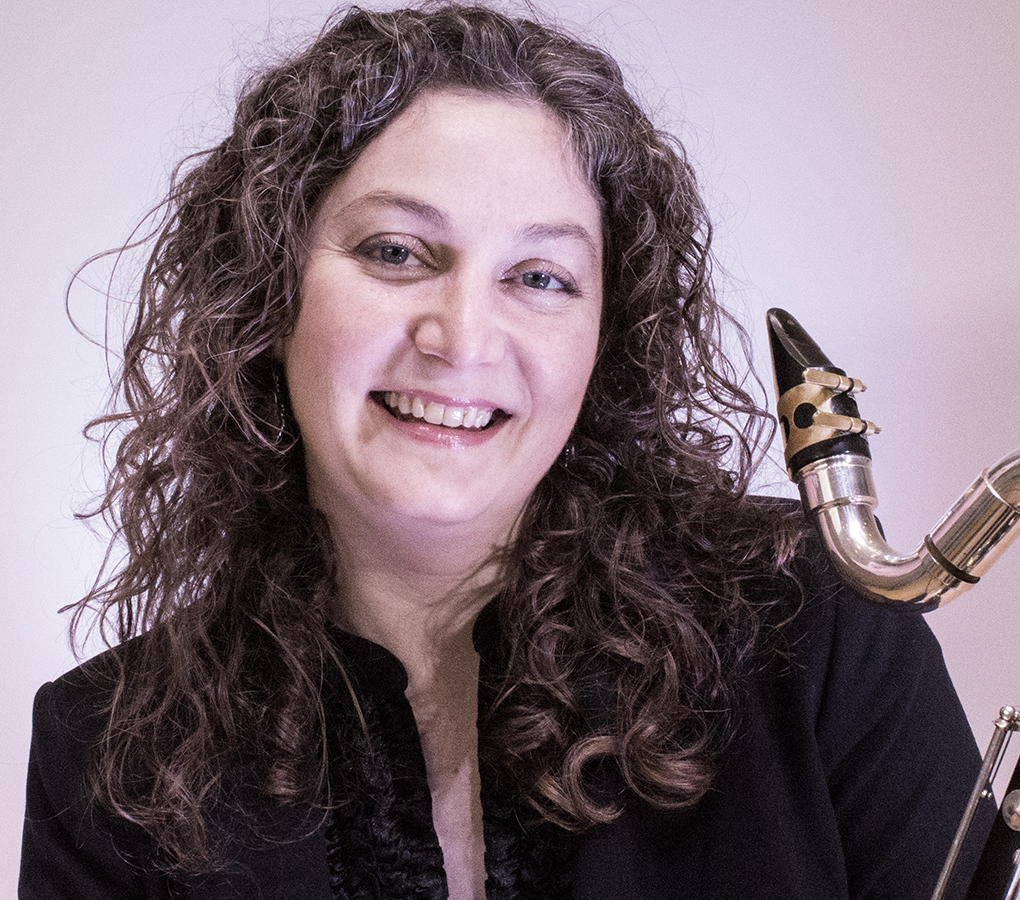 Born In Glendale, CA
Resides In Monroe, MI

Lisa Raschiatore bass clarinet - Clarinet
Clarinetist Lisa Raschiatore is a freelance musician and teacher in the Southeastern Michigan area. She currently serves as Bass Clarinetist with the West Michigan Symphony Orchestra. She appears as a substitute musician with the Detroit Symphony Orchestra, Grand Rapids Symphony, Michigan Opera Theatre, Windsor Symphony, and Naples Philharmonic on clarinet, bass clarinet, contrabass clarinet, and basset horn. She has also toured the country with the New York Gilbert and Sullivan Players as principal clarinetist, and has served as principal or substitute for Michigan orchestras in Dearborn, Plymouth (Michigan Philharmonic), Ann Arbor, Traverse City (Traverse Symphony), Adrian, Flint, Birmingham-Bloomfield, Jackson, Oakland, Macomb, Saginaw Bay, and Warren.
As an active proponent of contemporary music, she regularly performs in chamber music settings, including with her wind trio Protea, her string trio Lumino, and as guest artists with New Music Detroit, Latitude 49, Amphion Percussion, 4th Wall Music, Brave New Works, and Joel Peterson at various locations including the Detroit Institute of Arts, The Cube, Constellation, Trinosophes, Art X Detroit, Fair Lane Music Guild, and the Kerrytown Concert House. She has appeared with the vocalist/composer Shara Nova and her band My Brightest Diamond at several music festivals, most notably with the ensemble yMusic at the Lincoln Center "Out of Doors" Festival in New York City, and Music NOW Festival in Cincinnati.
She co-founded a new-music ensemble called Warped Consort and commissioned works from composers David T. Little, Andre Myers, and Kirsten Volness. She worked with Evan Chambers in the development of his clarinet sonata, Atonement, and was a member of commissioning consortiums for wind trio works from Pierre Jalbert and Roger Zare. She has also worked with Michael Daugherty in the creation of his clarinet concerto, Brooklyn Bridge, and his chamber work Ladder to the Moon, premiering the trio version. She premiered numerous works as a three-year member of the Aspen Contemporary Ensemble, and has participated in the Big Ears Festival in Knoxville TN, Bowling Green New Music Festival in Ohio, Strange Beautiful Music in Detroit, New York City Electroacoustic Music Festival, the Eastern Music Festival in North Carolina, and the Festival de Música de Santa Catarina in Jaraguá do Sul, Brazil. While a member of the Aspen Contemporary Ensemble, she was a featured performer on NPR's "Performance Today," the nationally syndicated radio show from American Public Media, and has been interviewed for radio programs on WGTE Toledo and WRCJ Detroit.
Dr. Raschiatore is an Adjunct Associate Professor of Music at Madonna University where she teaches clarinet performance, chamber music, music history, and music appreciation. She held previous appointments as the Interim Professor of Clarinet at Central Michigan University, as Instructor of Clarinet at Alma College, as Adjunct Professor of Music Theory at Adrian College, and as director of the Macomb Center for the Performing Arts Clarinet Workshop. She maintains a private clarinet studio in Livonia, MI, and is an assistant in the orchestral library at the Detroit Symphony Orchestra. She completed her undergraduate degree at Pepperdine University under the tutelage of Mary Gale, and earned both her Masters and Doctoral degrees at the University of Michigan with Fred Ormand, Dan Gilbert, and Monica Kaenzig. For more information, please visit lisaraschiatore.com
Sponsored by Don and Kathy Dahlstrom, matched by The Charles Stewart Mott Foundation